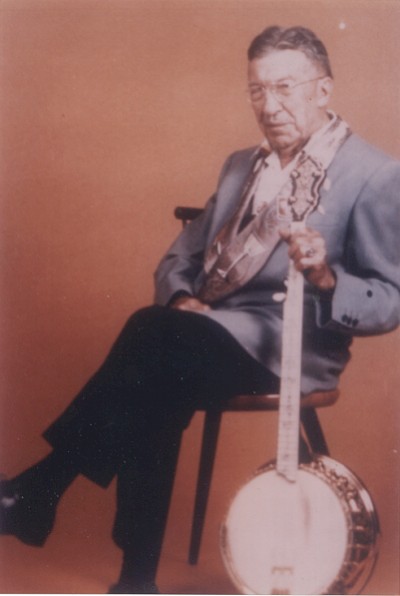 Burt Clark Holding His Banjo
All collectors are familiar with Bacon & Day banjos, but few people know that the financial backer, major shareholder, and Chairman of the Board of this company was Burt J. Clark. Both Mr. Clark and Fred Bacon were 5 string players, and the instrument pictured here is his personal, and custom made banjo. I do not play five string myself, but the artistic beauty, as well as it's historic significance, made me want to acquire this banjo for my collection. This instrument was specially made for Mr. Clark around 1929 and has a S/N of 28488. The wood used is African ebony. The metal parts are heavily engraved with unique patterns not seen on any other Bacon model. The fingerboard is ivory and is engraved with the "tree of life" pattern typically found on the B & D # 9 model. Both sides of the heel of the neck feature carvings of a crouching Indian in full headdress. Given its unique ornamentation, this banjo should be carrying a # 8 designation, but for some reason, the factory stamp on the dowel stick is "# 6 SPECIAL".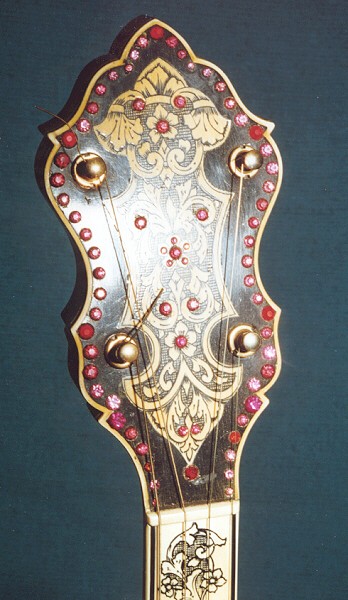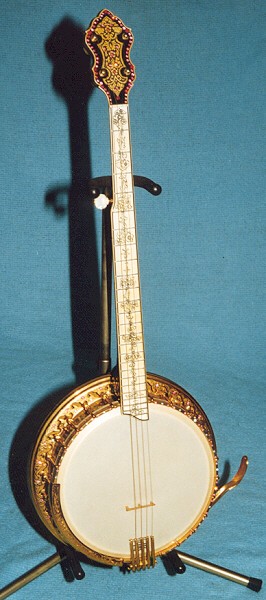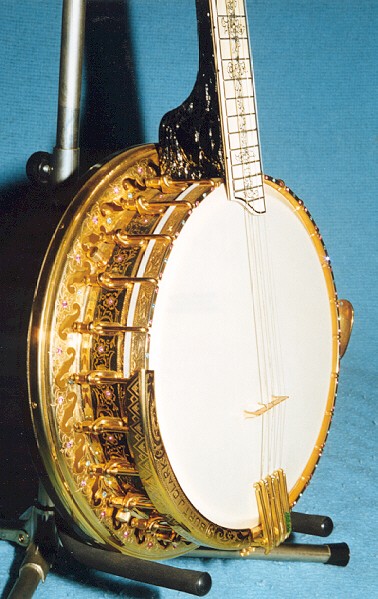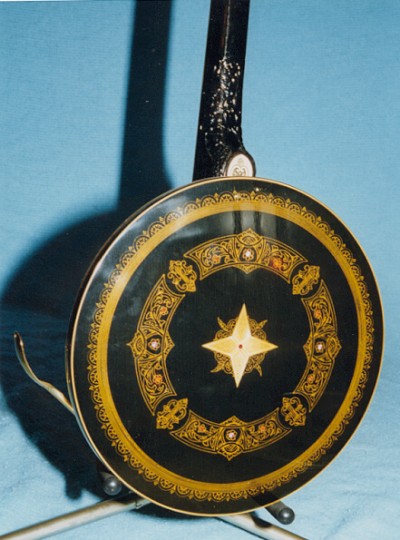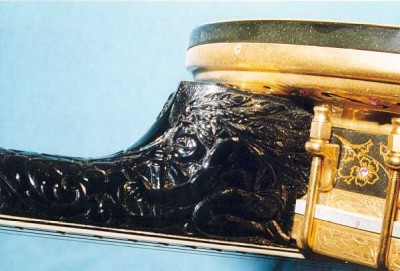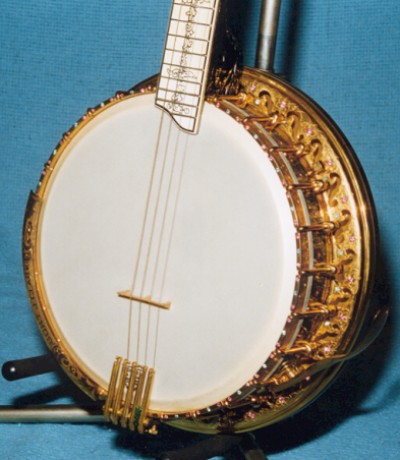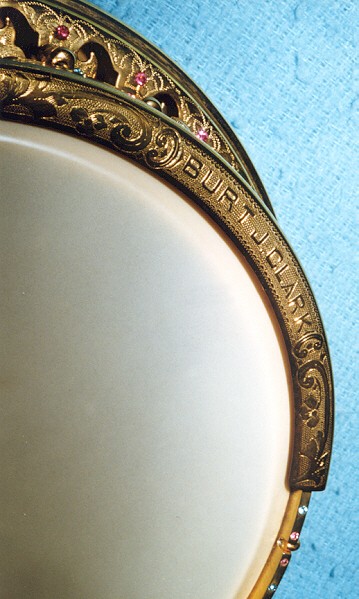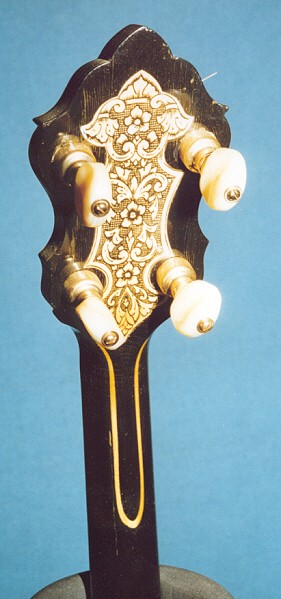 Click here for
"How much is my banjo worth?"
Jump to:
B&D #6 Ne Plus Ultra
Paramount Artists Supreme
Epiphone Emperor
B&D #7 Montana Ne Plus Ultra
Gibson All American
Gibson Bella Voce
Gibson Bella Voce (Holly)
Gibson Florentine
Gibson Florentine (Holly)
B&D Clark Special
B&D Roy Smeck Silver Bell #3
Vega Vegaphone DeLuxe
Vega DeLuxe Vox
B&D Ne Plus Ultra Custom
Weymann Style 6
Epiphone Dragon
Epiphone Concert Special
Epiphone Deluxe
Paramount Artcraft
Paramount Artists Professional
Bacon # 6 Ne Plus Ultra
Bacon Symphonie



Banjo Questions?
Ask Michael Shames

Please include photos of your banjo when inquiring about value. Your request will not be answered without photos.


Bacon & Day Banjo Dating
Visit this website:
Polle Flaun°'s
Bacon & Day Banjo Dating