Home
Convention City
Peggy English
Jane Green
Grey Gull Project
Marion Harris
Scrappy Lambert
Keller Sisters & Lynch
Ray Mayer & Edith Evans
Misc 1920's
New 1920's
1920's Sheet Music
1930's Vocalists
NJ Record Bash
Bee Palmer
Finding Bee Palmer
Pathé Rooster
Jack Pettis
Paul Specht AHO
Frances Sper
Aileen Stanley
Irene Taylor
Esther Walker
Margaret Young
Annette Hanshaw
Biography
Recordings
Sheet Music
Photos
Maxwell House Ads
Links
Brox Sisters
Photos
Recordings
Sheet Music
Movies
Bobbe Brox Obit
Cliff Edwards
Biography
Recordings
Movies
Books
Instruments
Sheet Music
Photos
Miscellaneous
Links
Ruth Etting
Recordings
Sheet Music
Movies
Photos
Jazz Age Links
Banjos
Dixieland Jazz
Search This Site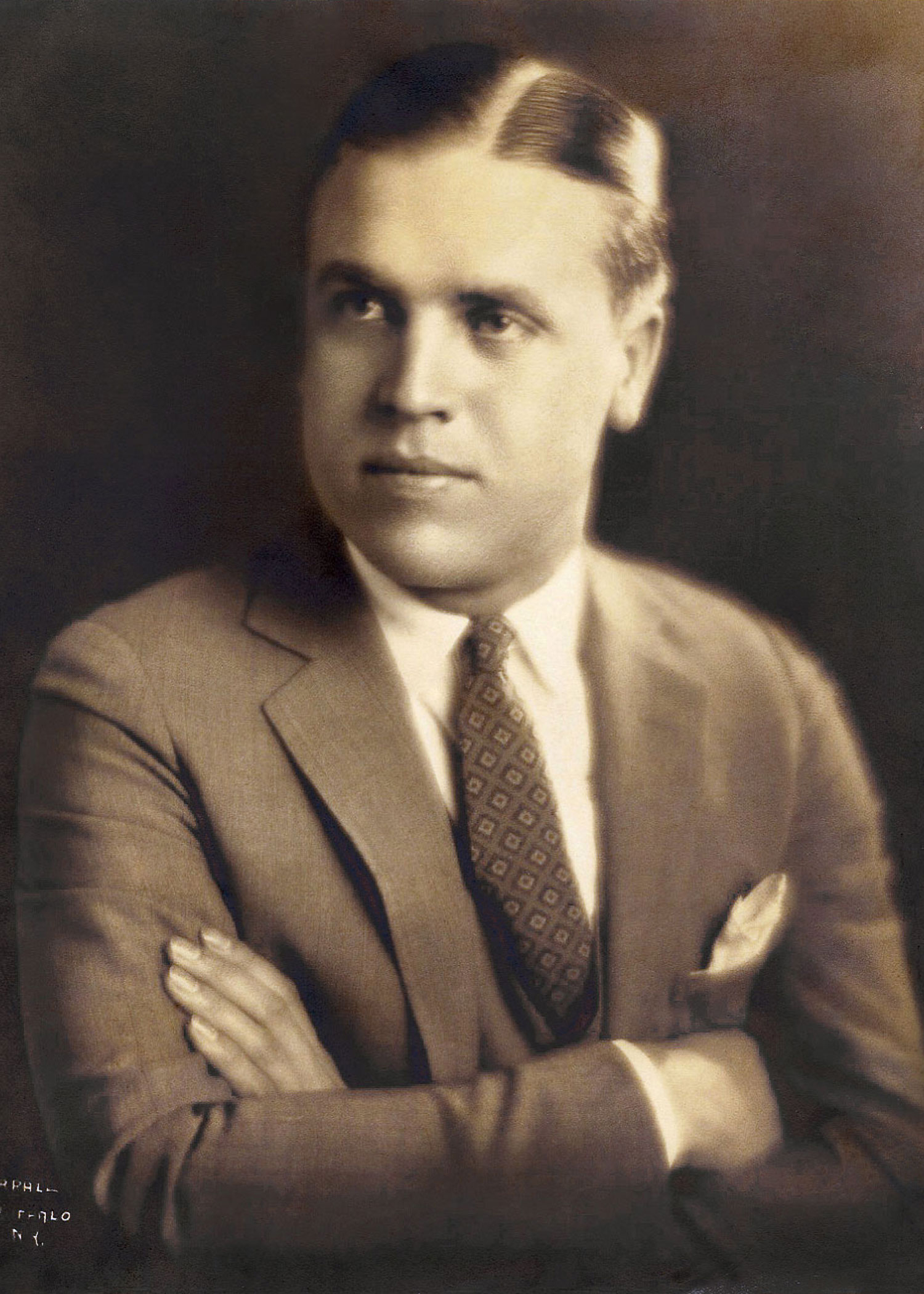 Jack Pettis represents one of the great jazz reed musicians to come out of the Jazz Age 1920's. He was there at jazz's beginnings playing hot jazz as the style was being developed from its birth and into a mature form. With Ben Bernie's Orchestra Jack appears in a series of De Forest experimental shorts and is often accredited with the first jazz solo in film. Not bad for a guy who was only in his twenties at the time. His career reached its zenith in the Jazz Age 1920's, continued into the '30's and like most musicians of the era fell victim to The Great Depression and was never heard from again. Here on this web page we will try to correct this scarcity of information with the help of the Pettis family through their generous offering of family photos of Jack, some of his relatives and his wife Taddy Lynch of the Keller Sisters and Lynch featured on the companion KS&L web page here.

Born John Baber Pettis on February 10, 1902 in Ermandale, Vigo County, Indiana [Ed.: some sources cite Danville, Illinois which is near the Indiana state line but the town of Ermandale has been verified by Jack's birth certificate as the place of Jack's birth], Jack Pettis was the son of Samuel Arthur Pettis (1874-1934), a miner, and Cora Ellen (née Jones) Pettis (1877-1955). Jack had one sister, Mollie O. Pettis McGuire (1899-1984) (shown below) who was two years his senior.
New Orleans Rhythm Kings
Jazz (originally spelled "Jass" and sometimes "Jaz") originated in New Orleans. The first jazz band that could be heard playing up North was the Original Dixieland Jazz Band who came to Chicago from New Orleans in 1917. Chicago then became the center of jazz influence on budding musicians at the time in the early '20's. Two musicians Paul Mares (cornet) and George Brunies (trombone) playing on a Mississippi riverboat in 1920 met Leon Roppolo (clarinet) at a riverboat stop in Davenport, Iowa - home of the soon to-be-legendary Bix Beiderbecke.

In 1922 Mares, Brunies, and Roppolo met Jack Pettis, a self-taught C-melody sax player since the age of 16 and who it is claimed was the first "real" tenor saxophonist of the era, and Elmer Schoebel, a pianist and composer. Together they formed the Friars Society Orchestra after the Friars Inn in Chicago where they were playing at the time. They later transformed the band's name into the New Orleans Rhythm Kings (NORK). The NORK had great success having written some and recorded songs which were to become today's jazz standards - "Bugle Call Rag", "Milenberg Joys" (composer: Jelly Roll Morton), "Tiger Rag" (composer: Nick LaRocca), "Tin Roof Blues" to name a few. Most of the 1922-1923 NORK sides were recorded at Richmond, Indiana home of Gennett Records. Attending at least one of these Gennett sessions was Beiderbecke.

It was in the NORK that Jack honed his tenor and C-melody sax skills. But bigger ambitions awaited Jack in New York. Jack left the group to join the Ben Bernie Orchestra in 1924.

New Orleans Rhythm Kings - 1922
L-R: George Brunies (trombone), Frank Snyder (drums), Jack Pettis (sax),
Elmer Schoebel (piano), Leon Roppolo (clarinet), Paul Mares (trumpet), Arnold Loyacano (bass)
(NORK photos courtesy of famed Jazz Photographer Duncan Schiedt)


New Orleans Rhythm Kings - 1922
L-R: George Brunies, Frank Snyder, Paul Mares,
Arnold Loyacano, Elmer Schoebel, Jack Pettis, Leon Roppolo
(NORK photos courtesy of famed Jazz Photographer Duncan Schiedt)
Ben Bernie Orchestra 1924-1930
Ben Bernie formed his orchestra in 1922 and by December of that year released his first Vocalion 78rpm record. Jack Pettis joined the Ben Bernie orchestra in early 1924 and started appearing on the Bernie Vocalions in May 1924. For the Bernie band Jack played his C-melody and tenor saxophones as well as clarinet. In a non-instrument role Jack appears as part of the vocal trio along with Paul Hagan and Ben Bernie on "Cherie, I Love You" (Brunswick 3170, April 13, 1926). Jack along with Al Goering also co-wrote some of Ben Bernie's hits of the day including: "Up and At 'Em", "Who'll Be the One?".

Jack Pettis was only a regular member for Bernie through 1926 when Jack left the band to form his own band. Jack returned to the Bernie in 1928 to record several Brunswick sides with the band. In his career which spanned 1918-1942 Ben Bernie recorded nearly 400 sides mostly for Brunswick.
The De Forest Phonofilms
In early 1925 the Ben Bernie Orchestra appeared in four Lee De Forest musical film shorts utilizing De Forest's Phonofilm process. Jack Pettis appears in all of the shorts.

The Phonofilms featuring Ben Bernie and His Orchestra are:
Ben Bernie and All the Lads in Snappy Tunes of Gershwin and Youmans, 1922. Premiered April 15, 1925 with seventeen other short films made in Phonofilm at the Rivoli Theater in New York City.
Craving - Ben Bernie and His Orchestra
Titina - Ben Bernie and His Orchestra
Ben Bernie and His Orchestra Plays "Sweet Georgia Brown"
On His Own
It appears that Jack was now confident enough in his talents and connections to form his own band in 1926. He left Bernie and recorded under his own brand as "Jack Pettis and His Band", "Jack Pettis and His Pets", and "Jack Pettis and His Orchestra". He also appears in one 1931 NBC Radio ad (shown later below) with the outrageous name of "Jack Pettis and his Investors Syndicate Serenaders."

During the time period 1926 through 1929, Jack recorded 29 sides and for one Hollywood session 1937 four sides as shown below. He did return to record a couple of sessions with the Ben Bernie Orchestra on April 06 and July 28, 1928 resulting in eight sides for Brunswick.

The lone Hollywood recording session and apparently Jack's last is shown here courtesy of American Dance Bands on Record and Film (1915 - 1942), Johnson and Shirley, Rustbooks Publishing, 2010).

Jack Pettis and His Orchestra: Shorty Sherock (trumpet), Jack Pettis (clarinet, tenor sax), Al Goering (piano) and others.
Hollywood - April 21, 1937

MH-1001- Going Harlem in Havana rejected
MH-1002- Oh Yeah rejected
MH-1003- Hawaiian Heat Wave Variety 558
MH-1004- Swing Session in Siberia Variety 558
Marriage to Taddy Lynch
In 1929 Jack took a short break from performing to marry 20-year old Taddy (Kathryne) Lynch of the famous singing trio Keller Sisters & Lynch. And what a quick break it was. On her wedding morning Taddy received notice that she was start a six-week singing tour. After a very brief honeymoon Taddy returned from the tour only to find that Jack was now leaving for a 20-week commitment with his band!

Jack and Taddy eventually found time to have daughter Barbara Joan who was born March 12, 1930 at the Hotel Roosevelt in New York City. It is interesting to note that Jack and Taddy's daughter Barbara used the last name "Keller" on the birth certificate of her son.

But in June 1932 Taddy filed for divorce in Newark. Jack was playing at the Hotel New Yorker at the time.

A couple of years after the divorce Jack's father Samuel Pettis was killed in an unfortunate accident on November 02, 1934. The father was on his way to visit the McKay home in Chicago when he was struck by a street car as he crossed the road.

As the depression grew on Jack's career waned as did Taddy's. After years of performing Taddy and Jack Pettis (still officially divorced) moved to Oklahoma City around 1956 or 1957 along with brother Frank and sister Nan. We will pick up the Oklahoma story later down this page.
From April through October 1930 Jack and his band set sail ten times on the ship SS Leviathan to provide musical entertainment for the passengers. They played in the ship's ballroom shown below. Although married to Taddy during this time period and had an infant daughter Jack lists his next-of-kin on the ship's passenger manifest as his mother Cora Pettis of Chicago. It does not appear that Taddy ever accompanied Jack on any of these voyages.
The Thirties and into the 1940's
In 1932 the Jack Pettis Orchestra appeared was syndicated by NBC Radio at the 11pm hour. 1936 finds Jack and his orchestra playing at the Club la Salle, Arcade Building on Broadway in Los Angeles. Jack continues to appear on the radio in June 1937. In late 1937 Jack could be found playing at the Club Bagbad.

And then as late as 1945 a short article in The Billboard magazine states that Jack was forming a 21-piece Orchestra. At this writing we do not know anything of his musical happenings after this date.
Brother-in-law Billy Meyers
Jack's sister Mollie's (Margaret O. Pettis, 1899-1984) second marriage in 1953 was to well-known Jazz Age composer Billy Meyers (née George William Maurer, 1894-1972). Billy's name can be found on such 1920's hits as "House of David Blues" (Elmer Schoebel-Billy Meyers-Irving Mills, 1923), "Bugle Call Rag" (Elmer Schoebel-Billy Meyers & future brother-in-law Jack Pettis, 1922), "Nobody's Sweetheart" (Elmer Schoebel-Billy Meyers-Ernie Erdman, 1924) and "What Can a Poor Fellow Do?" (Elmer Schoebel-Billy Meyers, 1927?), the latter being popularized by Duke Ellington in 1927.
His Last Years
Sometime during the 1950's, probably around 1956 or 1957 per Jack's brother-in-law Jerry Lynch, Jack moved to Oklahoma City with Taddy. Jack's occupation was listed as "salesman". On July 2, 1962 Taddy died of cancer at the young age of 53. Jack passed the next year in Oklahoma County Hospital, Oklahoma City on August 24. The cause of death was cirrhosis of the liver.

For whatever reason Jack's burial card correctly has Jack's full name as "John B. Pettis" but the newspaper obituary should show his name as "John B. Archer" (per the funeral records). The August 26, 1963 edition of the Oklahoman newspaper obit shows Jack as "John Archer".

Jack died somewhat penniless. The cost of his burial required county assistance. Jack had few friends when he died with Dewey Bolen as the only one listed by the funeral home. Jack and Taddy's daughter Barbara lived in Minnesota at the time but was able to attend the service (Barbara died in 2002 in Minnesota).

Burial was in the Rose Hill Cemetery on August 26, 1963. Jack rests today in section 15, lot 15 on the Northeast corner of the cemetery in the the unmarked grave shown below. A somewhat sad ending for the jazz musician of the 1920's who fortunately left us with his great jazz performances on film and record.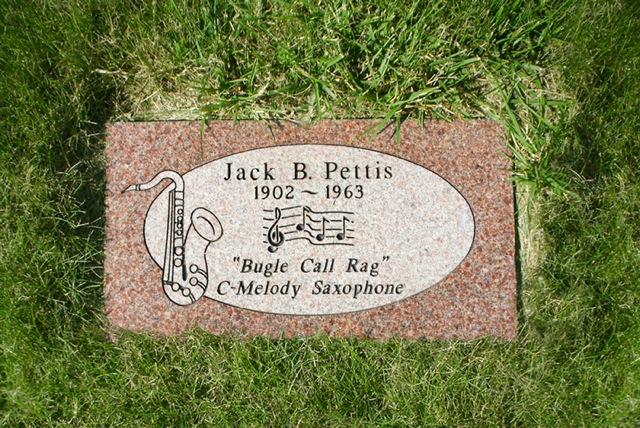 Jack Pettis Headstone
On the previously unmarked grave shown above
Rose Hill Cemetery, Oklahoma City

Jack Pettis Headstone Unveiled
After 54 years with no grave marker on Jack's burial site in Oklahoma a project was put together to get Jack a proper headstone. This led to a beautifully jazz-inspired headstone that exceeded expectations when the stone was permanently laid in March 2017.

Special thanks to jazz fan Douglas Preston of California for donating the beautifully designed headstone for the Jack Pettis gravesite and to Jack Pettis relative Jay McKay for coordinating the effort with Douglas.
"I think that history is worth preserving so I'm honored that you allowed me to offer this small donation to your family and jazz fans everywhere. A fitting end for a man who entertained so many in his day and continues to long after."
~ Douglas Preston


Acknowledgements
Special thanks to the Jack Pettis family for opening up their scrapbooks and providing these great photos you see on this page. A tip of the hat to Jack Pettis second cousin Jay McKay for digitizing the Pettis family photos and materials for presentation on this and the Keller Sisters & Lynch web pages.

Thanks to our Italian friend and musicologist Enrico Borsetti for sharing his research into Jack's life. Appreciation goes out to the Lynch family for providing reminisces of Jack's later years as a friend and brother-in-law. And big "thank you" to jazz musicologist and historian John Leifert for his input.
Remembering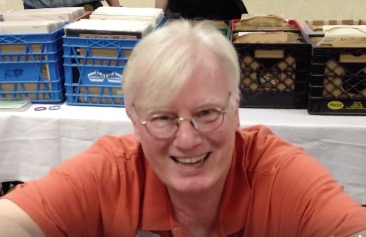 Rich Conaty
1954-2016